With over 30 years in the market of Spare Parts and Accessories for the automotive, Warnes Repuestos NOA S.A. has trekked a long way along with its clients from the two provinces of the Argentine Northwest, Salta and Jujuy.
Its name, "Warnes", has been taken from the traditional street in Buenos Aires, where are concentrated most of the automotive spare parts business in Buenos Aires.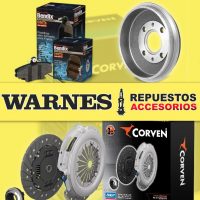 In its beginnings, specialized only in spare parts, it was growing and expanding items, quickly becoming a "supermarket of spare parts and accessories" satisfying today the needs of a complex car park, which includes models with more than 30 years in the streets to the most recent models launched in the Market.
Attended by qualified personnel, you can find in Warnes Repuestos NOA S.A. answers to all your needs.
The company has maintained a constant growth and now has nine points of sale, six in the province of Salta and three in the province of Jujuy, and a net of independent centres that offer in an exclusive base the product of the company, covering together already twenty point of sales in Salta and Jujuy provinces, making Warnes Repuestos NOA S.A. the largest company in his sector for the Argentine Northwest Region.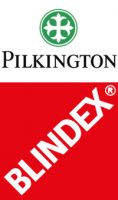 In addition, Warnes Repuestos NOA S.A. offers a delivery service to the consumers by phone, mail, web request or WhatsApp, so you can buy your products from your home, pay them with credit cards and receive the product at your home, all without leaving your place…
Warnes Repuestos NOA SA, is also the official agent of PILKINGTON, the official supplier of windscreen for all the automotive terminals, giving the support for the after-market services.
The latest news is the introduction of new segment of equipment for pick-ups, based in a mix of products, provided from a result of an association with local factories and a mix of imported high quality products.
As well, today Warnes Repuestos NOA S.A. is providing a large selection of tools and safety products for the miner sector that has developed in the area.
The company count with more than 50 employees, and a fleet of cars and motorcycles to give a quality service and attend the demands of the customers.